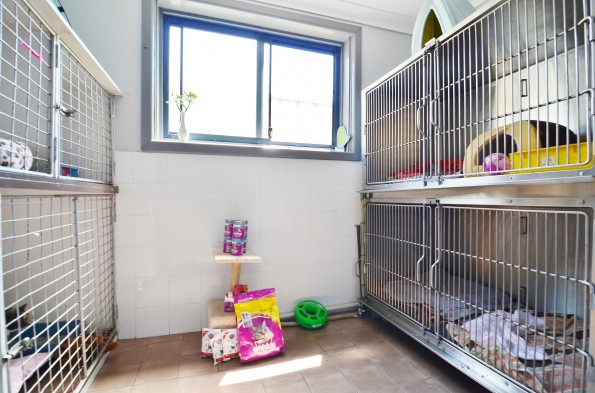 We have a boarding facility for cats here in the clinic! Any ages and sizes welcome! Boarding is charged per night of stay.
Feel free to enquire for boarding for any day of the week, as we operate during weekends and public holidays including the Easter and Christmas periods. Please call in advance especially for busy periods to make a booking as we have limited spaces.
Unless special food is required, which we encourage you to bring with you on admission to borading, we will feed a balanced diet of wet and dry food. Food is included in the boarding fee per day.
All cats who come in for boarding need to be up to date with their F3 vaccination and should also be wormed. We provide a vaccination service, health check, nail clipping, grooming and also worming and flea treatments at the hospital if required as additional services during boarding for an extra cost.
As we operate the boarding facilty within the hospital, your cats are regularly monitored by vet nurses and veterinarians daily and if any medical emergency or issue arrises, with prior approval, prompt treatment is guaranteed.
Please call the clinic number 4587 7490 to book a boarding stay for your cat.